Accessories
We are working hard on a range that is as complete as possible. Naturally, this also includes accessories. Of course we deliver a complete product, but sometimes your application is such that one of the accessories below is desired.
---
Our distorting mirrors are prepared for easy hanging on a flat wall. For this we provide you with a drilling template and slotted thumbscrews that exactly fit into the rebate, allowing you to seamlessly hang the distorting mirror on a flat wall. But you may have mobile applications with a distorting mirror. Then you want to be able to put the distorting mirror in any desired place. Do you place your distorting mirror in the free space and do you move it little? Then choose our elegant wooden free-standing supports, much cheaper than our metal version. The metal version is robust and intended for real mobile use. Easy to transport, easy to assemble and use. But a bit more expensive than the wooden freestanding supports.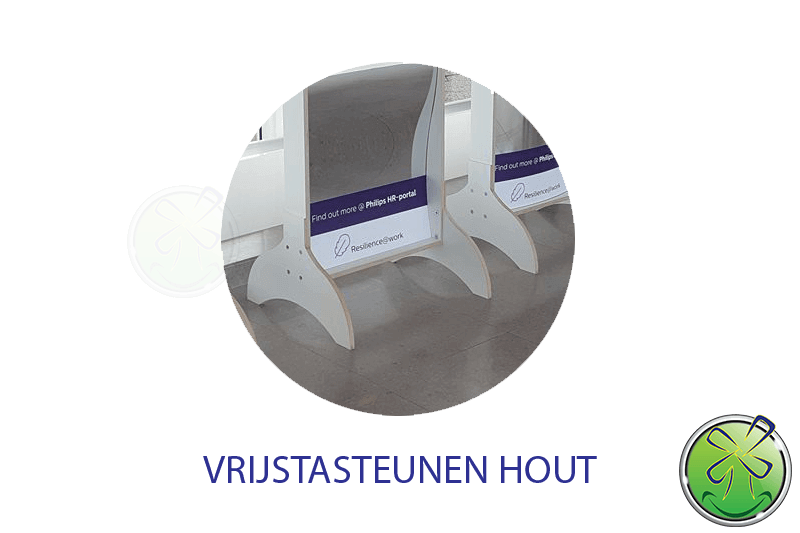 ---
Our free-standing metal supports are protected against rust by galvanizing, are very easy to use and will last a lifetime. Take a good look at your application to see which supports you are going to purchase. Contact our office. Our metal freestanding supports are round and can therefore rotate in their housing. That in turn means that we can place the distorting mirrors in half or full circles, as well as placing a distorting mirror tightly in a corner. See the photos below! Click again for an enlargement.
---
Have you purchased the distorting mirrors for mobile applications? Then also buy a transport bag. Made from indestructible plastic from which, among other things, inflatables are made. By transporting them in these bags, your distorting mirrors will last for years and years. In our rental department we replace the transport bags rather than the distorting mirrors!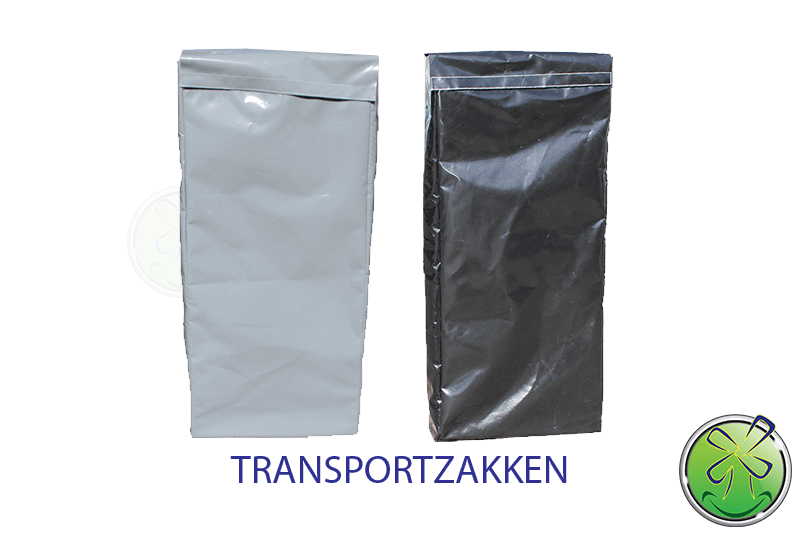 ---
TRANSPORT TROLLEY for a whole set of distorting mirrors
Have you purchased a complete set of distorting mirrors for mobile applications? Consider simply moving the entire set in one go! Purchase such a handy transport cart and you can move easily and quickly.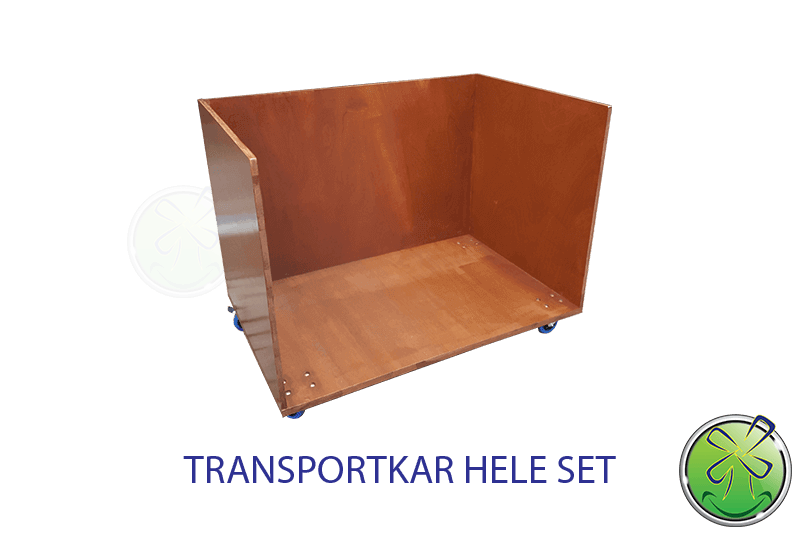 ---
To make your distorting mirrors mobile on location you can place a dolly underneath. This is a fixed installation and is useful for mobile applications in a building. Consider applications in an educational institution or in a care center for the elderly or dementia where interaction is made with clients with a distorting mirror. As a result, the employees do not have to drag a relatively heavy smile.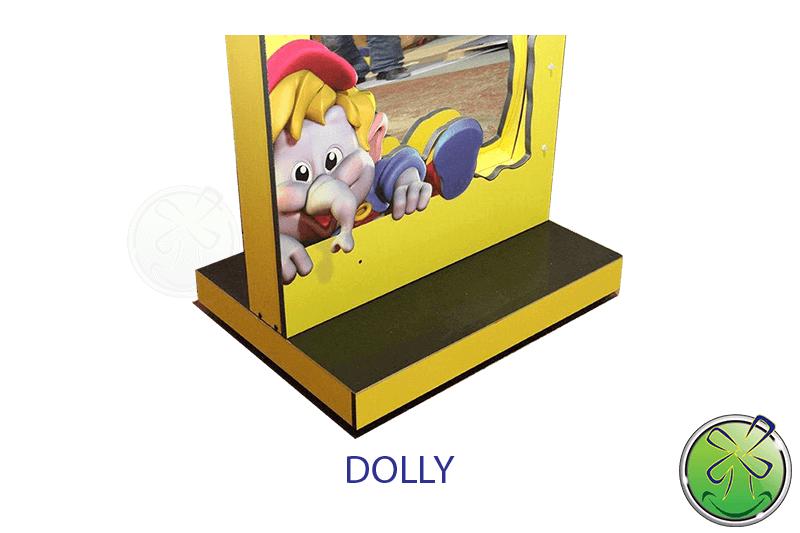 ---
On your request we also make dogs of metal. The photo is made of an XXL distorting mirror which was to be used as a folding screen. Given the large weight of 30 kg, we have opted for a third wheel in the middle to prevent sagging. The metal dogs are not in stock and are always made custom made. Price on request.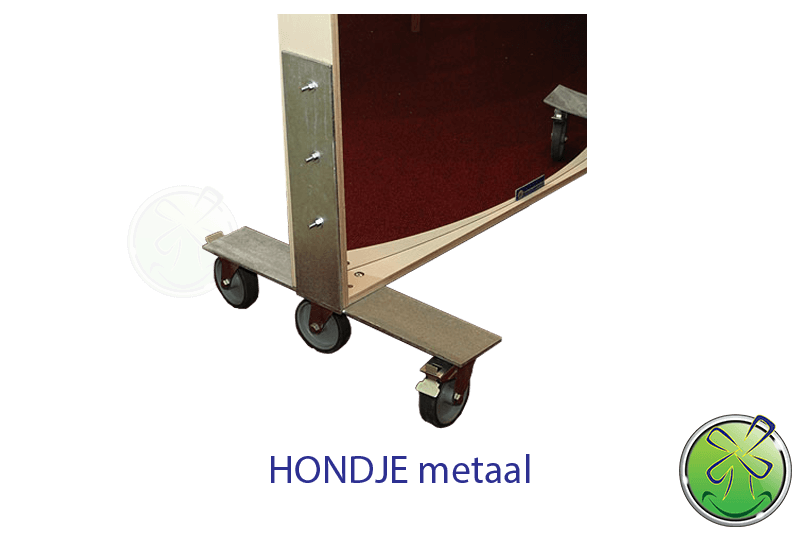 ---