Rentalset 150x68cm/59,06x26,77inch (Most rented out)
Renting can in many cases offer a better solution than buying one or more distorting mirrors. Distortingmirrors is the largest landlord in the Netherlands, with more than 125 distorting mirrors directly available for rent!
Rental price of 1 distorting mirror € 27.50 ex. VAT per day (part)
Rental price 1 complete set (7 pieces) € 192.50
2nd day 50% discount on the above price
Extra tracking days 70% discount on the above price
If your event lasts 2 days, you pay the usage days, not the build-up and dismantling days. (minimum rental period is always 1 day)
We deliver throughout Europe from a rental amount of € 192.50 Delivery and collection costs € 0,60 per km. We build and dismantle for € 30.- per set. 
Our standard rental sets are composed of distorting mirrors of the Amsterdam model, and are supplied in transport bags including the free-standing supports so that you can build them up in the free space. These are then 174 cm/ 68.5 inch high on the supports. Images shown above are impressions of rental jobs.
---
DISTORTING MIRROR Rental projects that have stayed with us:
On 5 May 2019 we were able to provide a SMILE MIRROR STREET during a multi-day Visit Brussels Festival. In a tendering process we were asked for ideas and then we suggested the idea of ​​setting up a street mirror, 140 meters long, 70 floor mirrors in a row. That idea was approved and we have put our mirrors there in the middle of Brussels in the beautiful city park. We have chosen not to put them all next to each other, but opposite each other. An impressive sight, many thousands of people have visited our "street" this day! The reactions were very positive and we are already looking forward to next year! View the photo impression below, click on a photo for an enlargement.
---
Congrestival op Jaiselings Royal Palace
On Thursday 23 May, events agency the Arjan van Dijk Groep organized an interactive conference festival on the outside grounds of the Jaiselings Royal event location Palace. The 250 guests enjoyed good music, tasty snacks and various workshops. As additional entertainment, the distorting mirror center provided entertaining laugh mirrors. A great collaboration! Read all about the great design of this successful event via this link.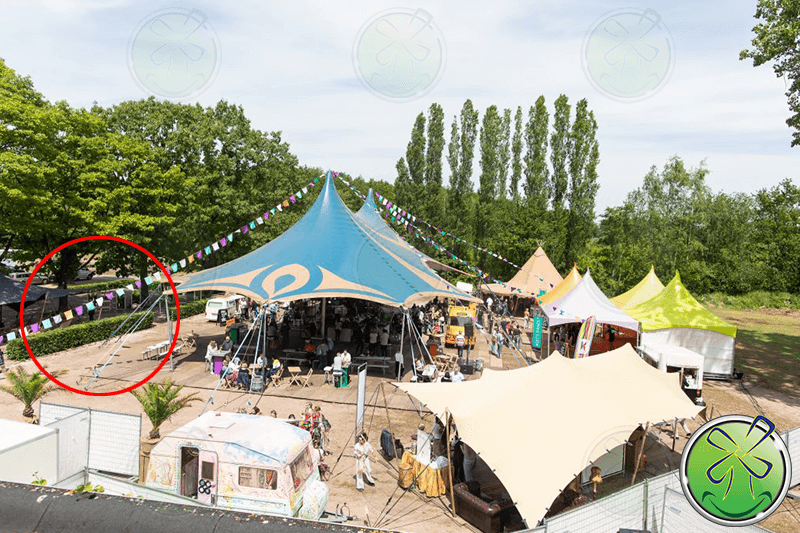 ---
In the reception / reception area of ​​a large gala dinner, there are 7 distorting mirrors placed for entertainment. The room had a chic look and our black / brown rental distorting mirrors fitted perfectly!
---
For a theme day during the theme week; Enlightenment week (spiritual enlightenment), we drove to the Free University of Brussels. 2 beautiful exhibits made and the students could get started!
---